…are we doing concretely?
We make change – successful!
We make change – successful! From corporate strategy to organizational and technical implementation. We always take a holistic perspective and work our way from the big picture to the details – not the other way around.
Strategy & Business Model
We analyze the market environment and our clients' positioning. In doing so, we answer key questions: What characterizes the ecosystem and the competitive arena? What constitutes the DNA of the company? Which business areas are served? Which product and service innovations are promising?
Based on this, we systematically support the development of new business models, products and services. This includes, in particular, the analysis of the economic potential and the availability of the necessary resources and skills. Finally, we develop a holistic target picture and a feasible plan for implementation.
Often, this results in opportunities for strategic investments and cooperation. Then, we help with the exploration and negotiation, through due diligence to post-merger management or the establishment of a joint venture.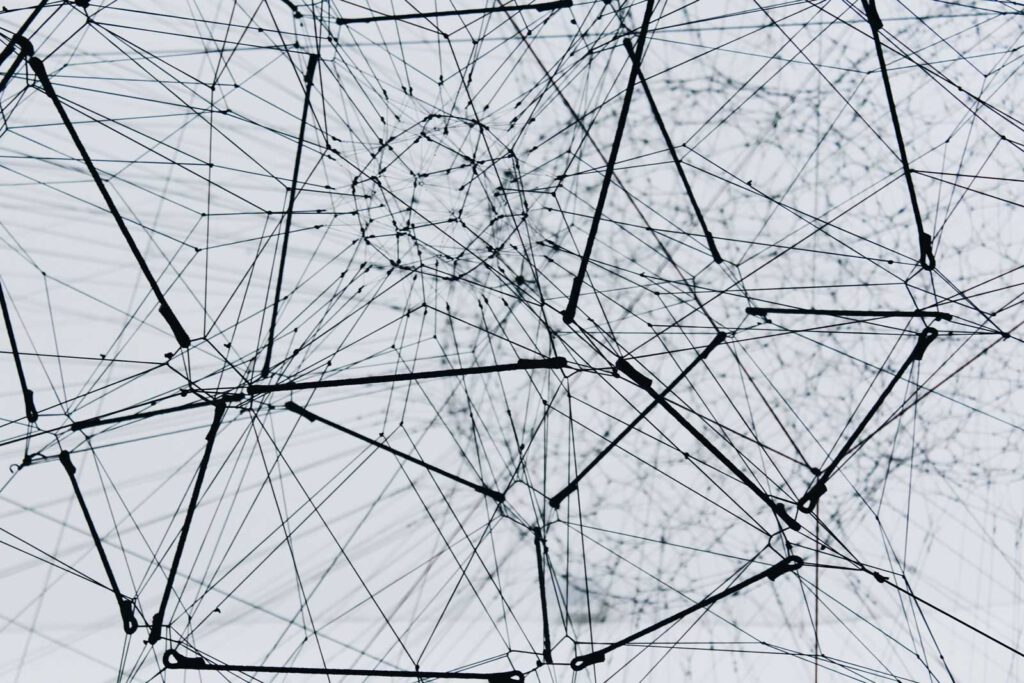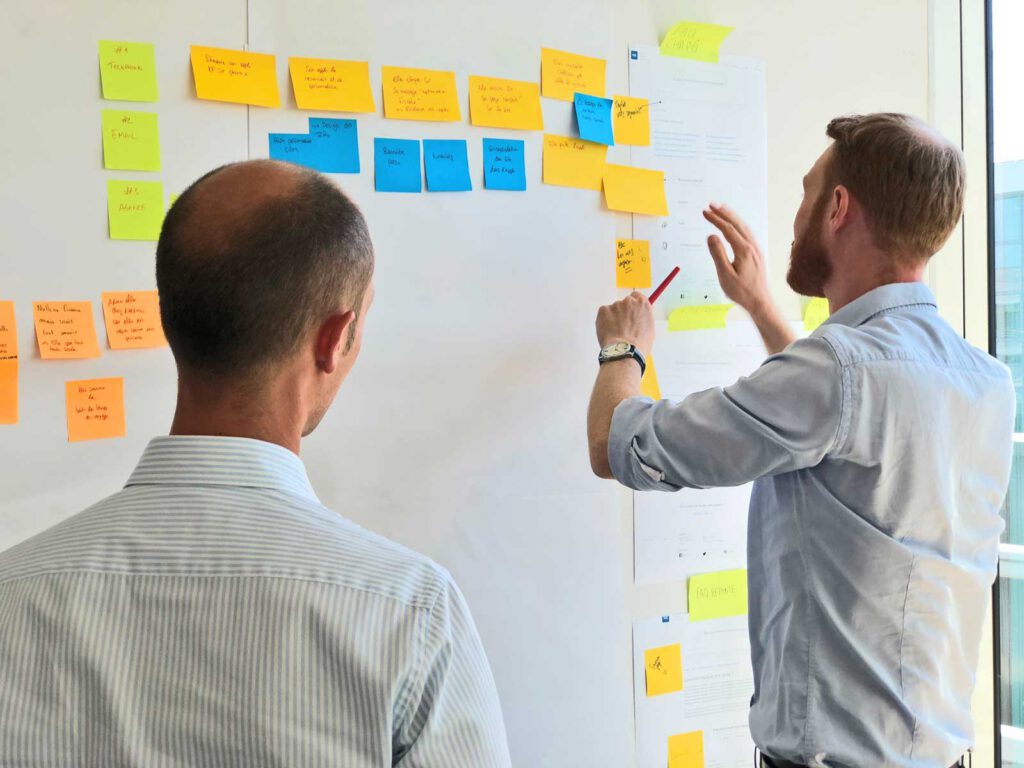 Organization & Colleagues
Economic success requires more than an attractive product portfolio. A high-performance operating model is indispensable. This also includes the continuous qualification of colleagues and adaptation of the organizational and operational structure.
This is usually characterized by a trade-off between the individual requirements of the product and specialist areas on the one hand, and the realization of synergy potential through the harmonization of processes and skill profiles on the other.
We help with the strength/weakness analysis of the status-quo up to the development and implementation of an agile target operating model.
Simply mapping existing structures to popular organizational frameworks – that falls short. That's why we ensure that the necessary prerequisites are in place or being created – whether cultural, organizational or technical.
Technology & Infrastructure
Technologies and infrastructures form the foundation and backbone of every company. Changing or replacing them usually requires high investments and affects large parts of the organization. A planned and coordinated approach is therefore particularly important. This ranges from the analysis of business requirements, to the observation and classification of technological developments, to the mapping of status quo and target picture.
We contribute the necessary architectural expertise. We examine the infrastructure and generate a functional and technical overview – focal points and need for action are then documented in a comprehensible manner.
In this way, we facilitate a useful and efficient dialog between technology experts and top management. Finally, we systematically make options for action and corresponding trade-offs understandable and thus decidable – e.g. the introduction, migration or shutdown of defined technologies and systems.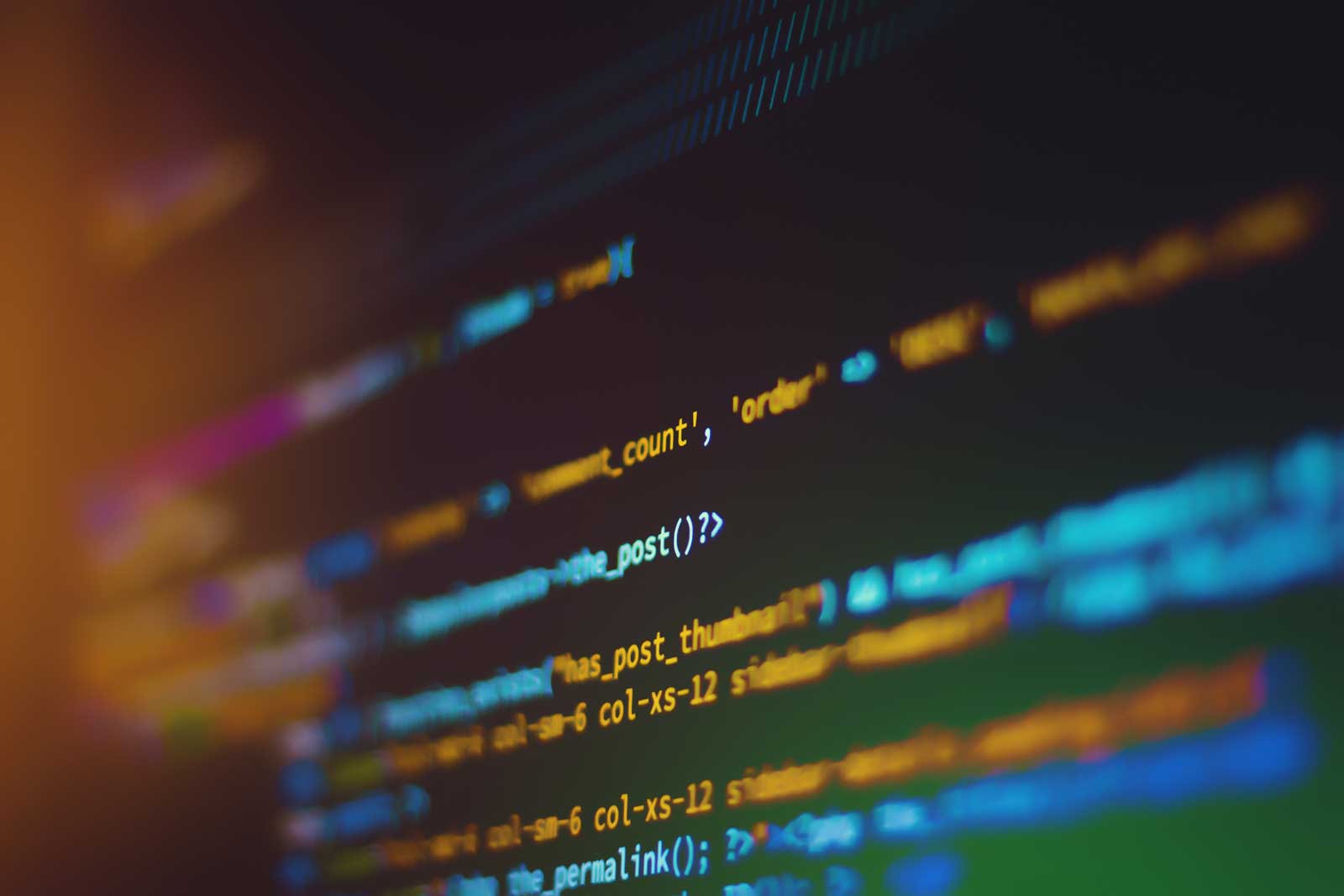 Sectors
Our clients include renowned corporations and large mid-sized companies from various sectors – with a focus on financial services, especially insurance, banking and private equity.
Financial services are increasingly concluded across lines of business and products on a situational or context-dependent basis – i.e. in the respective ecosystem and the concrete life situation of the end customer.
The decisive factors are a high level of convenience and immediacy with which customer needs can be met through context-specific services. This is made possible by modular and service-oriented IT architectures.
In concrete implementation, this requires consistent staffing of the customer interface, efficient organizational structures and a secure and cost-efficient technical infrastructure.
We help insurance companies and banks to assert themselves in an increasingly demanding competitive environment and to prove themselves as information service providers in dynamic ecosystems.
Leading global insurers, reinsurers and banks have been among our most important clients for years. We have the relevant industry-specific expertise around strategy and business model development, customer engagement, product development, analytics as well as operations and IT.
Mobility is one of the most important global growth and innovation drivers. Electromobility, autonomous driving and increasing digitization are key drivers. Added to this are long-term trends such as urbanization and intermodal transport.
While platform concepts and common part synergies remain indispensable, ecosystem-enabled data and information services are gaining in importance. This applies along the entire value chain: from the development and production of physical infrastructure to integrated financial and mobility services.
We support our clients in positioning themselves as future-proof players in the mobility ecosystem. This includes in particular the development of cross-sectoral business models and the establishment of capabilities and technologies for the acquisition and processing of the necessary data and information.
Digitization has already taken full hold of the media industry: Streaming offers and new media formats have permanently changed customer behavior. The convergence of TV, telephony and the Internet is leading to innovative business models.
At the same time, competitive pressure in the industry is considerable. Digital content can be produced and distributed cheaply. One-person companies are pushing into the market – the pace is increasing, quality is decreasing. Producing a high-quality and at the same time economically competitive media offering is becoming more and more challenging.
We help our clients in the media sector keep pace with digitization. This includes targeted investments in technical infrastructure, the expansion of technical delivery capabilities, and increasing specialization and networking in the ecosystem.
Trends such as globalization and urbanization, but also crises such as COVID-19, are permanently changing the face of retail. A wide range of products and services can now be conveniently purchased online. Prices and conditions are easily comparable for customers.
As a result, retailers need to differentiate themselves from the competition by offering individual experience and convenience services. As a result, data and information processing continues to gain in importance.
This also applies to the shipping and delivery of ordered goods. Tracking goods in real time is already a matter of course today. Packing stations and parcel boxes are increasingly being used. Multiple deliveries within one day are increasingly in demand. Logistics service providers must accordingly make their route and deployment planning more flexible and dynamic.
We help our clients in retail and logistics to design their services consistently along the life situation of the end customers. This ranges from needs analyses from the customer's point of view, to the integrative design of digital and physical sales offers, to the optimization of warehouse and delivery structures. Modern information technologies such as agent-based systems, artificial intelligence or blockchain are increasingly being used in this context.
Technological innovations are changing the world and shaping the future. This ranges from microelectronics and robotics to materials processing and biotechnology. Innovations in these areas place high demands on innovation management and targeted economic exploitation. Companies in this sector are under considerable time and success pressure and must deploy their resources in a targeted manner.
We support our clients in understanding and managing innovations and the resulting applications in an interdisciplinary and cross-sectoral manner. This includes, in particular, cross-company collaboration along the entire technological and industrial value chain. Here, for example, lead-user approaches and open innovation methods have proven their worth. The management of competition-critical know-how and the underlying information and data is particularly important here.